By Judy Carmack Bross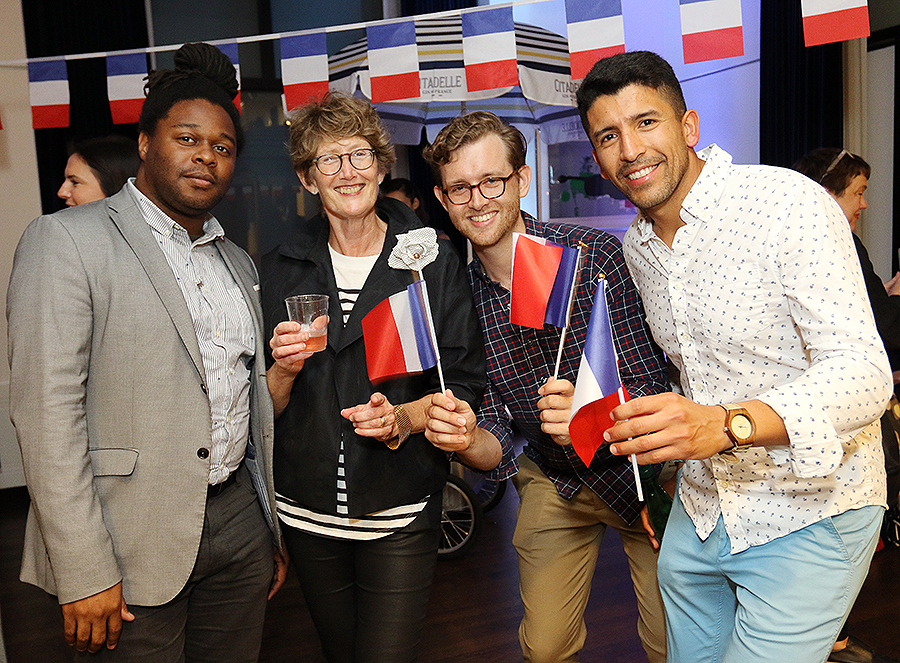 Joyously celebrated for over 50 years, The Alliance Française's  Bastille Day–la Fête nationale française–originated under the leadership of the French Consul General, evolved into street celebrations and events inspired by the Bal-Musette, and now the Alliance's Professionals Group provides courtyard and garden joie de vivre, a signature for the organization.
"Monsieur Mondreau, who was Consul General at the time opened his quarters for the first Bastille Days and since the early days these celebrations have always been extremely lively with something for everyone," said Conery Hoffman, the Alliance's Director of Special Programs. "For the last two years our Professionals Group has done a fantastic job planning and executing great parties, welcoming so many guests again this year of all ages to both the day and evening events where everyone celebrated together the 125th anniversary of the Alliance in Chicago. This is an important event for the Alliance, not only because of the significance to France, but for the Alliance community," said Hoffman.
The Alliance Française's is an international non-profit French cultural and learning center in Chicago dedicated to the study of French language, cultural exchange and friendship between Americans and French speaking people.
President Salvador Maldonado told us more about the 40-member Professionals Group:
"Members of AFPG share a common interest in French culture and language and meet throughout the year for different cultural events as well as to organize the Bastille Day celebration. The goal of this event is to welcome members of the larger AF community to celebrate France's Independence Day while enjoying French food, music, and entertainment. We host two events – an afternoon designed for families with young children and an evening event designed for adults."
"Alongside our goal of providing the Bastille Day event, the AFPG also focuses on raising funds for the Educational Outreach Program, the after-school enrichment program for Chicago Public School students of which I'm a proud alum from Class of 2005. Many members of the AFPG are passionate about French culture and volunteer their time to help organize our event while getting to know similar minded individuals from all walks of life. We are growing as a group and always looking for ways to drive impact for the AF along with having some fun."
Ivan Gutierrez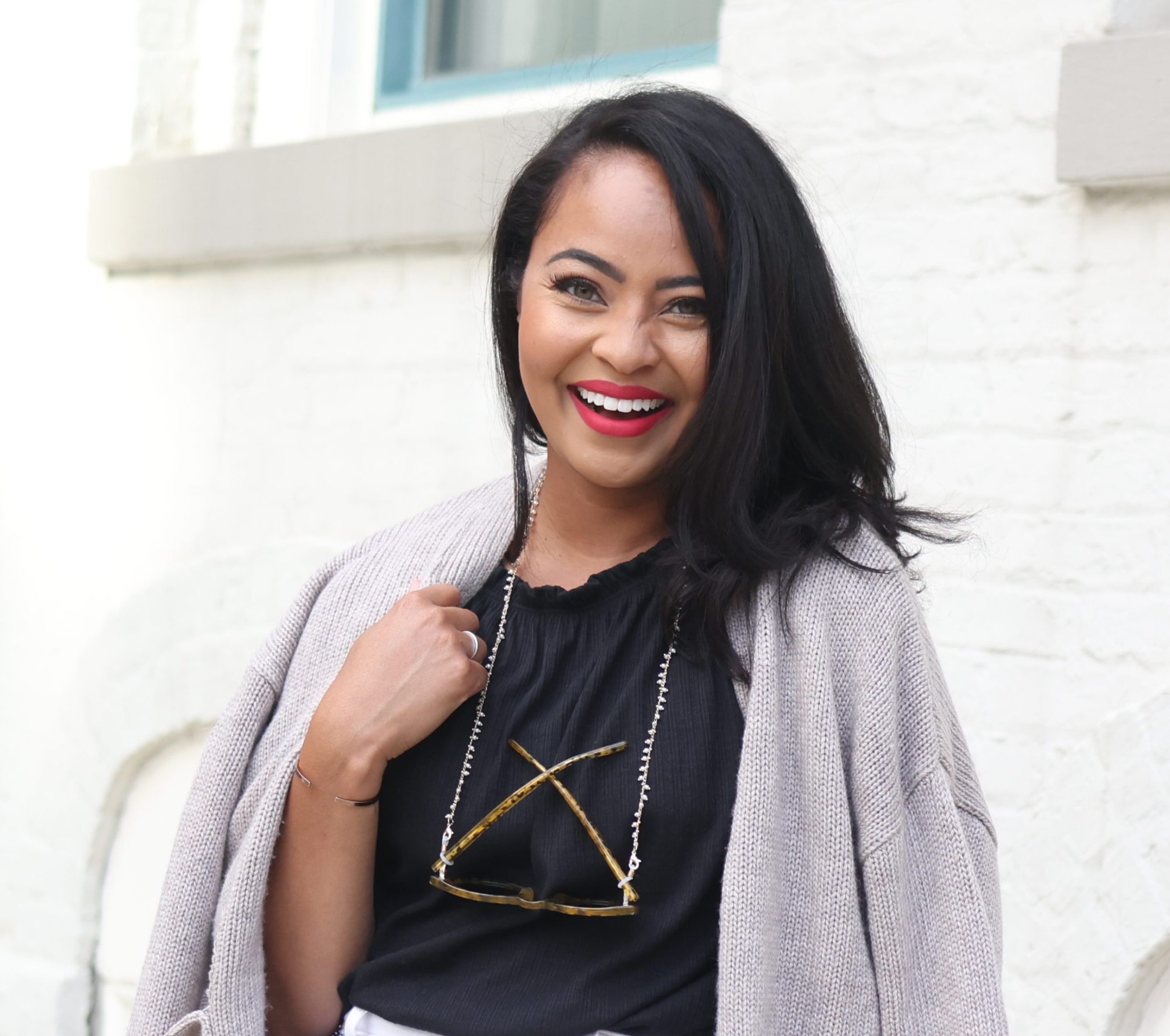 Jess Quilling
Shekinah Thornton, Co-Chair of the fete with Ivan Gutierrez and Jess Quilling, told us more about the celebration:
"What I enjoyed most about this years Bastille Day celebration was seeing how diverse the crowd was. In terms of both volunteers and attendees we had so many different groups of people: Young kids, teens, young adults, and older folks, French nationals from all over the city, those interested in learning French, and some who had no knowledge of French culture or language and simply wanted to partake in the festivities. Every area of the building that was open to the public during the event was buzzing and vibrant, and although putting an event like this together is a big time and energy commitment, seeing everything come together on the day of the event and seeing people enjoy themselves as we're all trying to navigate the ongoing pandemic was really a bright spot of my summer."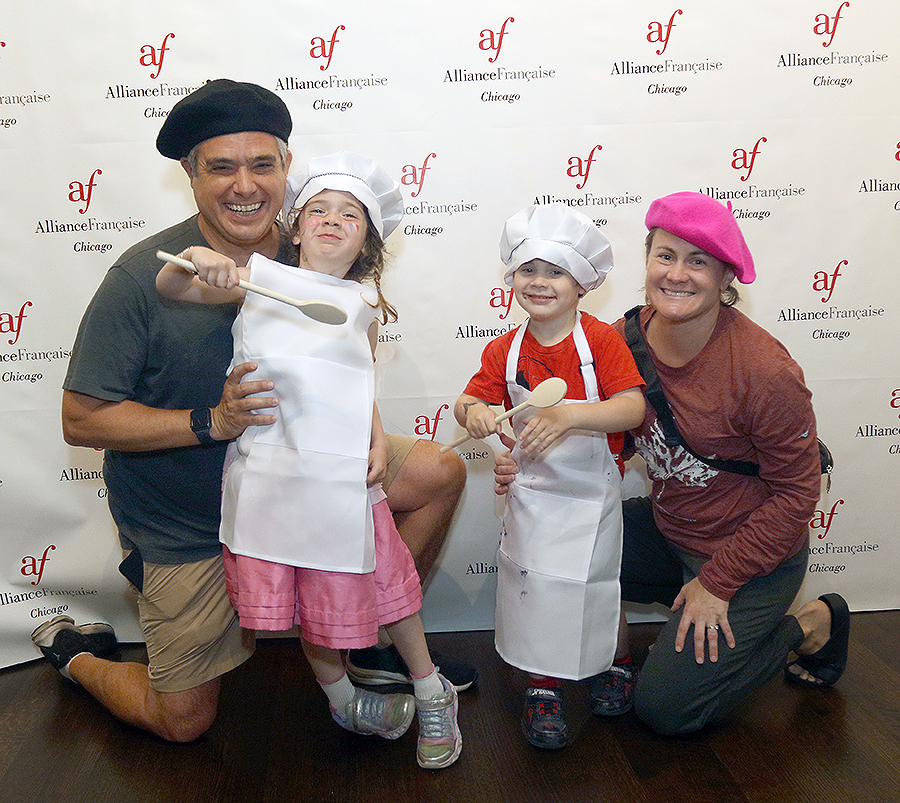 "As the co-chair that oversaw volunteers for the event, all those who helped truly made the event for me as well: Seeing so many people excited to assist in making this event happen, and so willing to go above and beyond–many even offered to extend the time of their volunteer assignment if needed–was really wonderful."
The Alliance is putting together a varied lineup of fall programs as Hoffman explained:
"We are currently in the process of putting together the sophomore season of the companion series to the Symposium on the Arts of France entitled New French Architecture. Topics and dates for the fall line-up are in the process of being scheduled. This series should attract a diverse audience united by a fascination for international architecture and design. Criteria for choosing the architects involved in the program included global significance, community-driven design, cultural emphasis, and sustainability."
The Alliance will be inviting guests to take a seat at La Table Française this Fall. Quick French Cuisine workshops on weeknights and 3-course ones on Saturdays with chef Paul Young or Colleen Karsted and Jane Worthington; wine tastings for every level with sommelières Alicia Barrett and Cedar Stoltenow; ultra cocktail-making with Grey Goose vodka; and conférences-dégustation with Chicago Chefs telling how French gastronomie has shaped their journey and craft, will all be offered at their Deerborn street headquarters.
A fall film series will pay tribute to Jean-Louis Trintignant, among the most gifted and glamorous post-war actors who worked with great French directors such as Truffaut, Vadim, Lelouch, Rohmer, and Chabrol.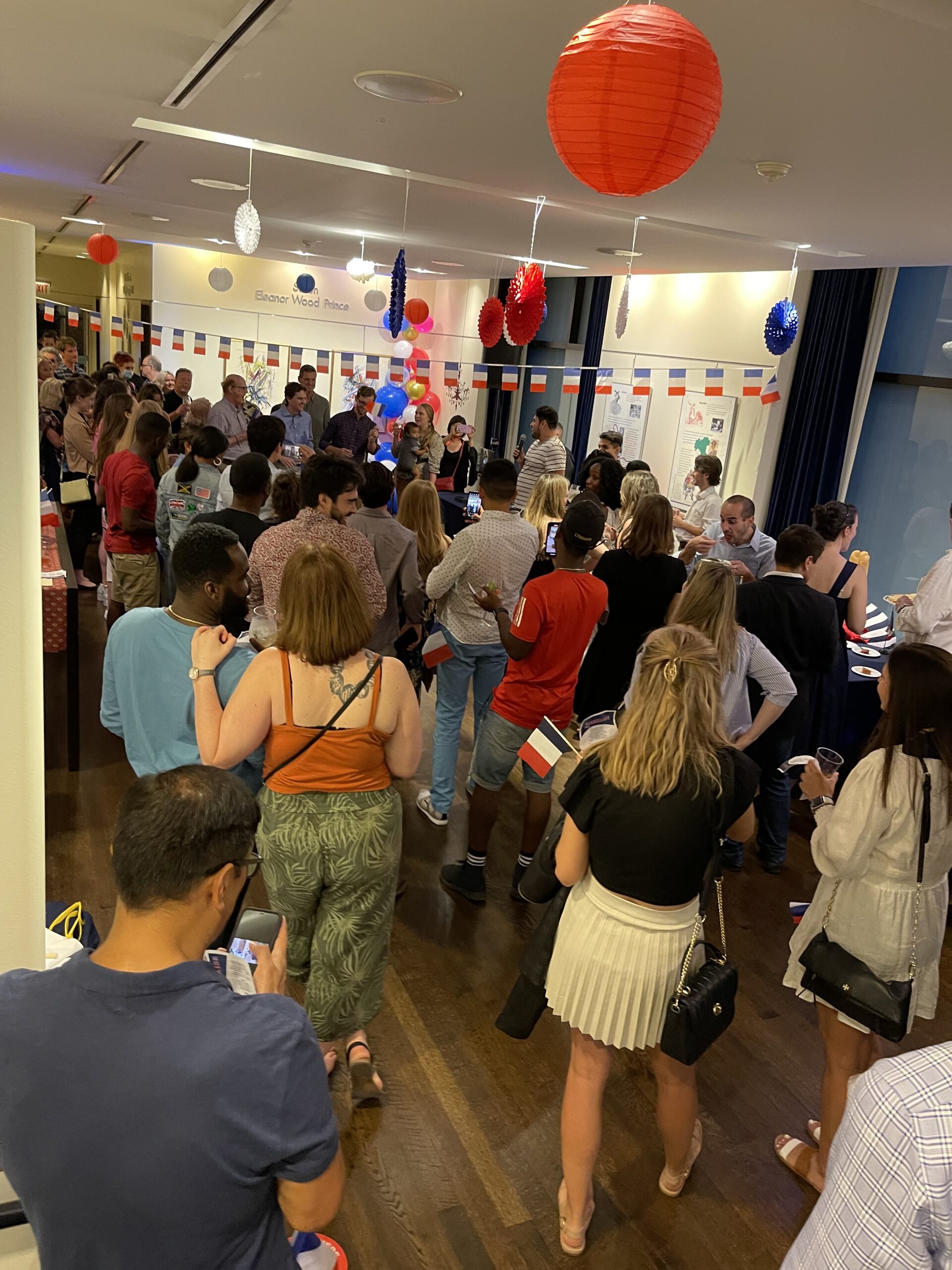 For more information about the upcoming programs and classes at the Alliance, visit af-chicago.org