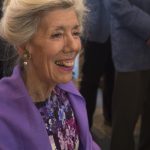 BY JUDY CARMACK BROSS
Thomas Kuhns, Declan McGovern, Jane Glover
A Musical Feast—the most successful gala ever for the Music of the Baroque —captured the grandeur and exuberance of the 18th century that produced some of the world's greatest music. Its vibrant Music Director Jane Glover led the instrumentalists and singers in works by Handel, Bach, Vivaldi, Mozart and more in a cabaret-inspired concert that began the evening.
She then invited guests to step into a painting.
Kehoe Designs captured the drama and romanticism of the vibrant historical period, transforming the Imperial Ballroom of the Fairmont Chicago into a Baroque still life. A Musical Feast attracted nearly 400 guests and raised over $440,000 to support Strong Voices—the organization's arts education program in six Chicago public schools in the coming season.
A luxury raffle featured custom-made clothes by Haj Gueye of Maison de Hai and a private party at Oscar Tatosian's historic Prairie Avenue mansion.
Andre Sars, Leland Hutchinson, and Haj Gueye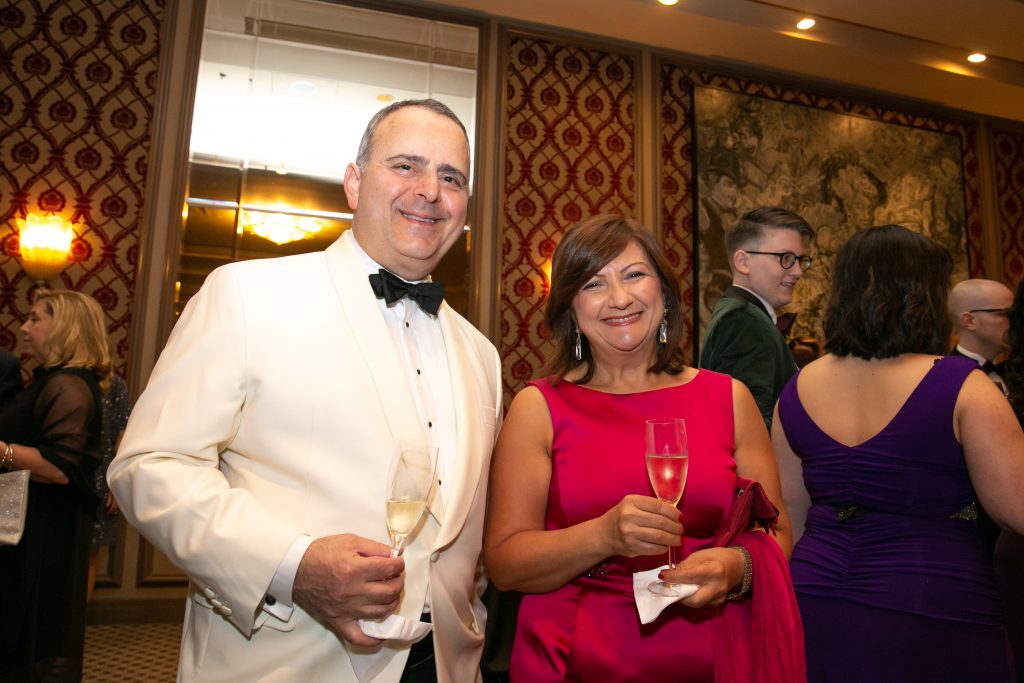 Oscar Tatosian and Tamar Wasoian
The Becca Kaufman Orchestra continued the musical theme, with guests dancing into the night celebrating the Chicago jewel which is considered one of the country's finest classical music groups and features musicians and singers from The Chicago Symphony Orchestra, the Lyric Opera and other institutions.  They have premiered many early Baroque works and delight audiences with beloved masterpieces.  They will celebrate their 50th anniversary during the 2020-21 season.
Dancing to the Becca Kaufman Orchestra
A Musical Feast Concert
Among the guests were Music of the Baroque Board Chairman Thomas Kuhns, general counsel for Kirkland & Ellis, and his wife Dr. Amy Kuhns; Oscar Tatosian, honorary consul for the Republic of Armenia; acclaimed sculptor Richard Hunt; and Marion Cameron, president and CEO of Sipi Metals.
Amy Kuhns, Thomas Kuhns, Dr. Julie Talano, Matthew Regan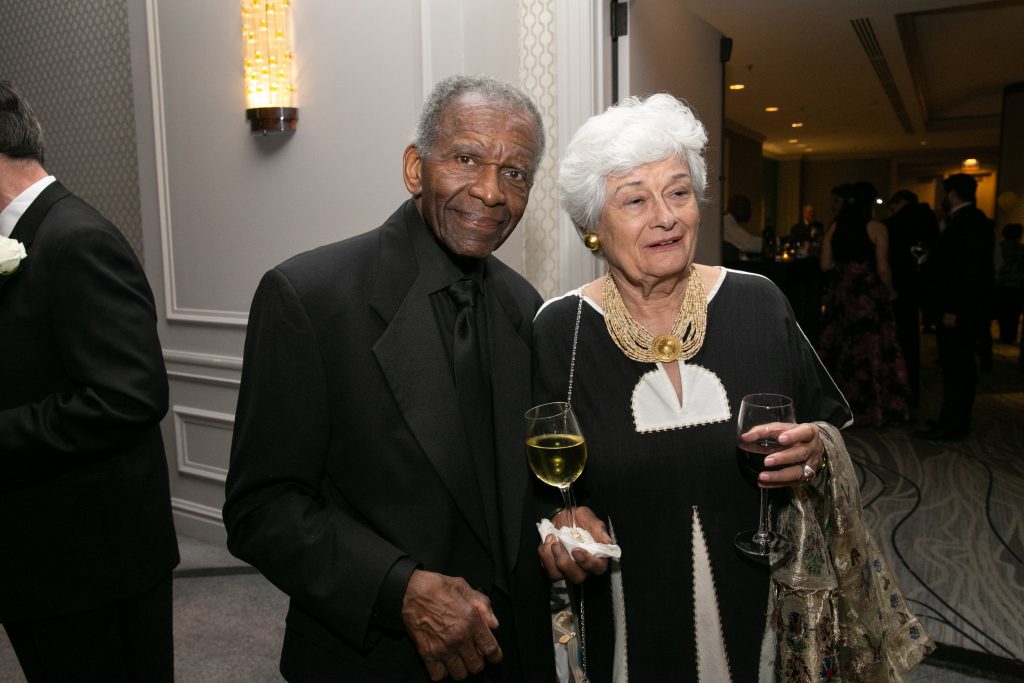 Richard Hunt and Eva Maria Worthington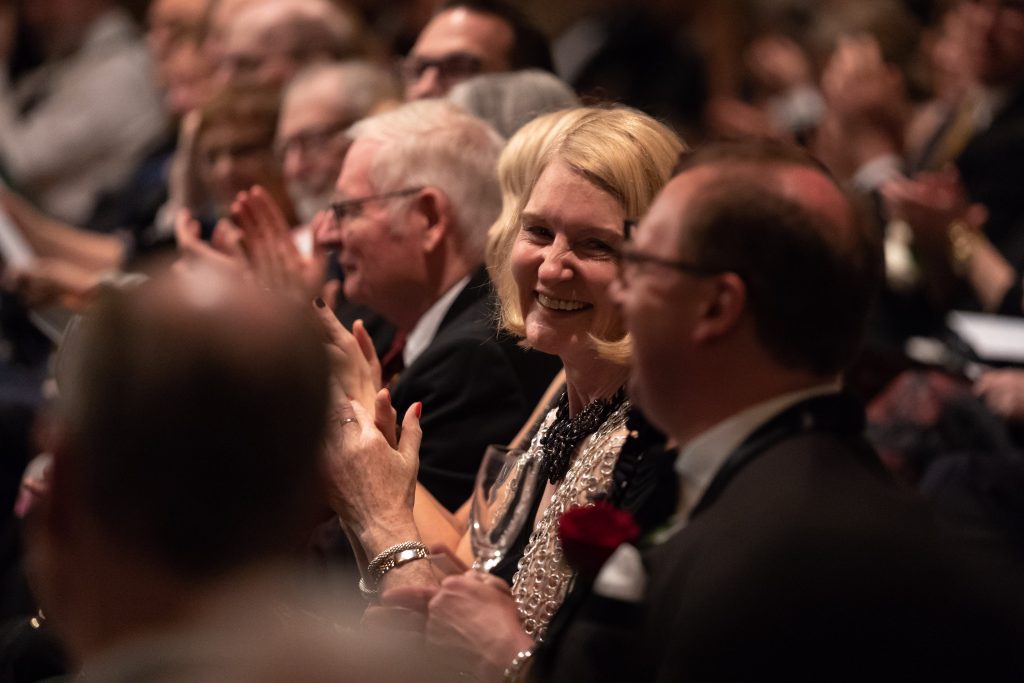 Marion Cameron
Music of the Baroque begins its 2019-20 season with performances of Bach's Mass in B Minor on Saturday, September 14, at the Harris Theater for Music and Dance in Millennium Park, and Sunday, September 15, at the North Shore Center for the Performing Arts in Skokie.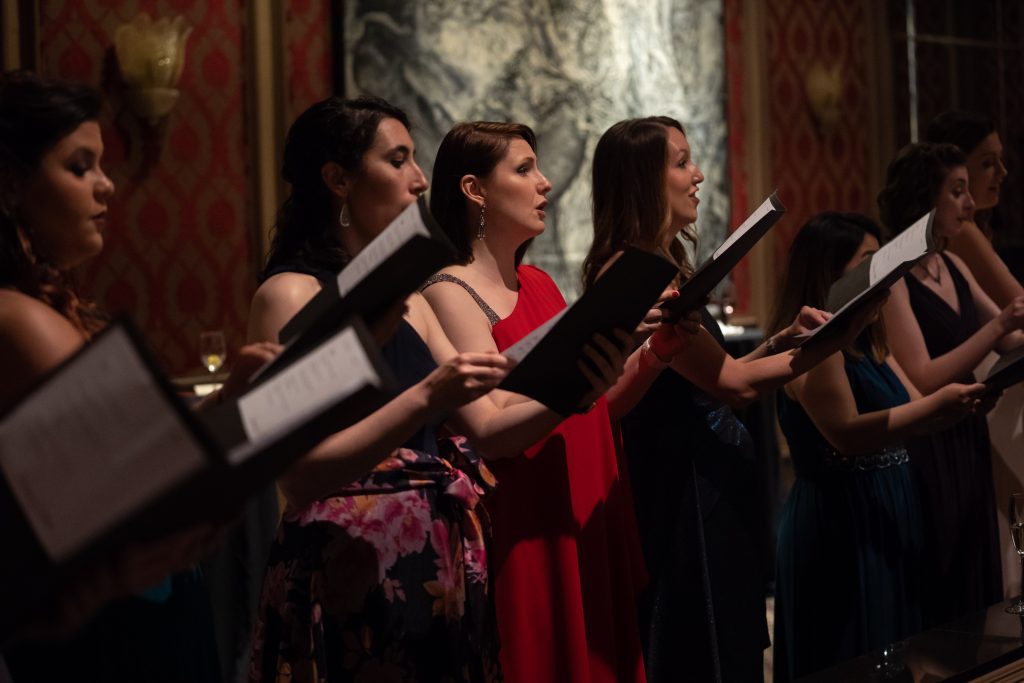 Music of the Baroque Chorus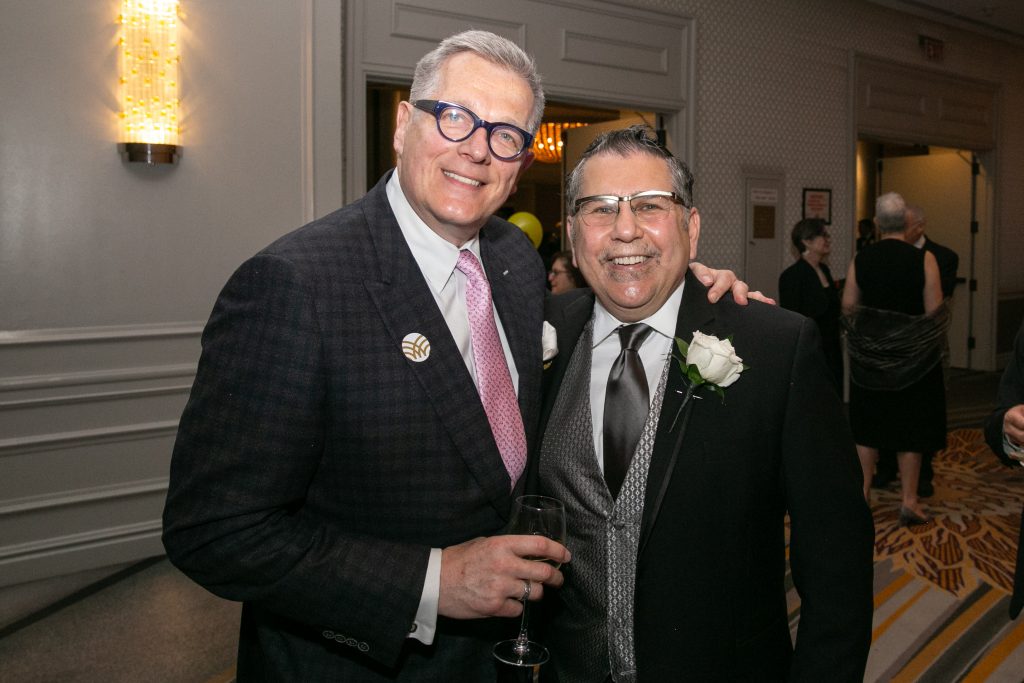 Dan Joseph and Michael Forti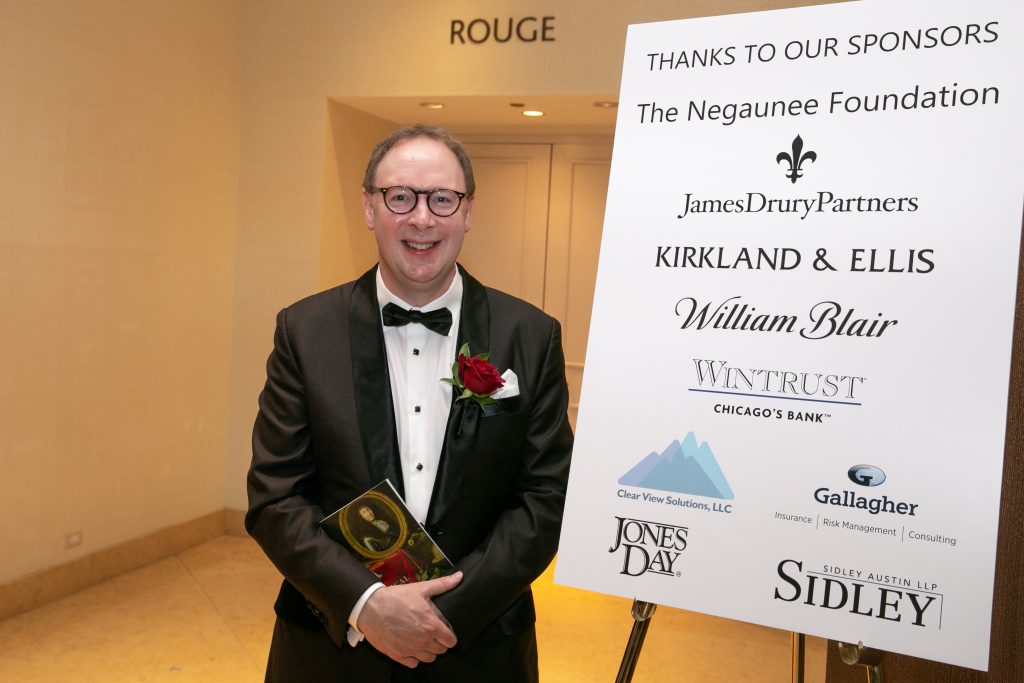 Executive Director Declan McGovern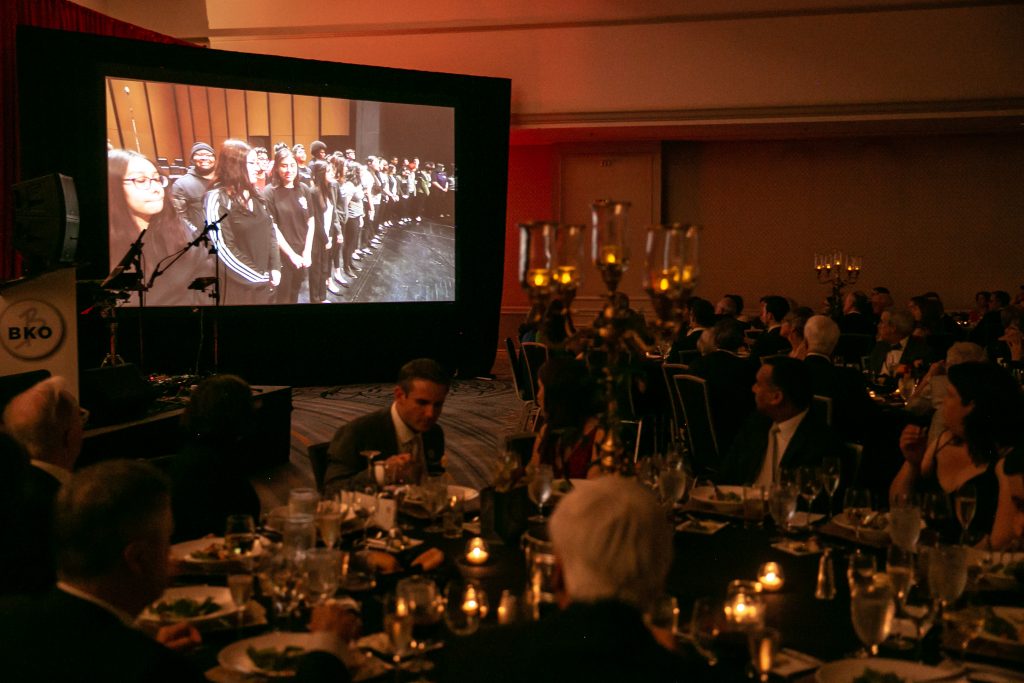 Strong Voices video at dinner
Photos by Elliot Mandel